Archaeological history
Qujialing site is the starting point of Hubei archaeology. It was found in the archaeological investigation carried out in 1954 with the construction of Shilong river crossing reservoir project. In February 1955, archaeologist Mr. Zhang Yunpeng presided over the first archaeological excavation of Qujialing site, which was the first scientific archaeological excavation in Hubei. From June 1956 to February 1957, the second archaeological excavation was carried out at Qujialing site, covering an area of 858 square meters. Two archaeological excavations have preliminarily understood the cultural connotation of the site: the unearthed relics are the most characteristic of painted pottery spinning wheels, thin bodied painted pottery cups and painted pottery pots; Among the pottery combinations, double bellied tripods, double bellied beans and double bellied bowls are the most typical. After that, in 1956, the first archaeological report of Hubei Province, Qujialing in Jingshan, was published, naming the first archaeological culture in the middle reaches of the Yangtze River, Qujialing culture. In 1989, the Qujialing site was excavated for the third time, covering an area of 87.5 square meters. A total of 13 earth pits, vertical tombs and two periods of cultural accumulation have been cleaned up. The significance lies in raising the upper age limit of Qujialing site and finding the main source of Qujialing culture, namely youziling culture.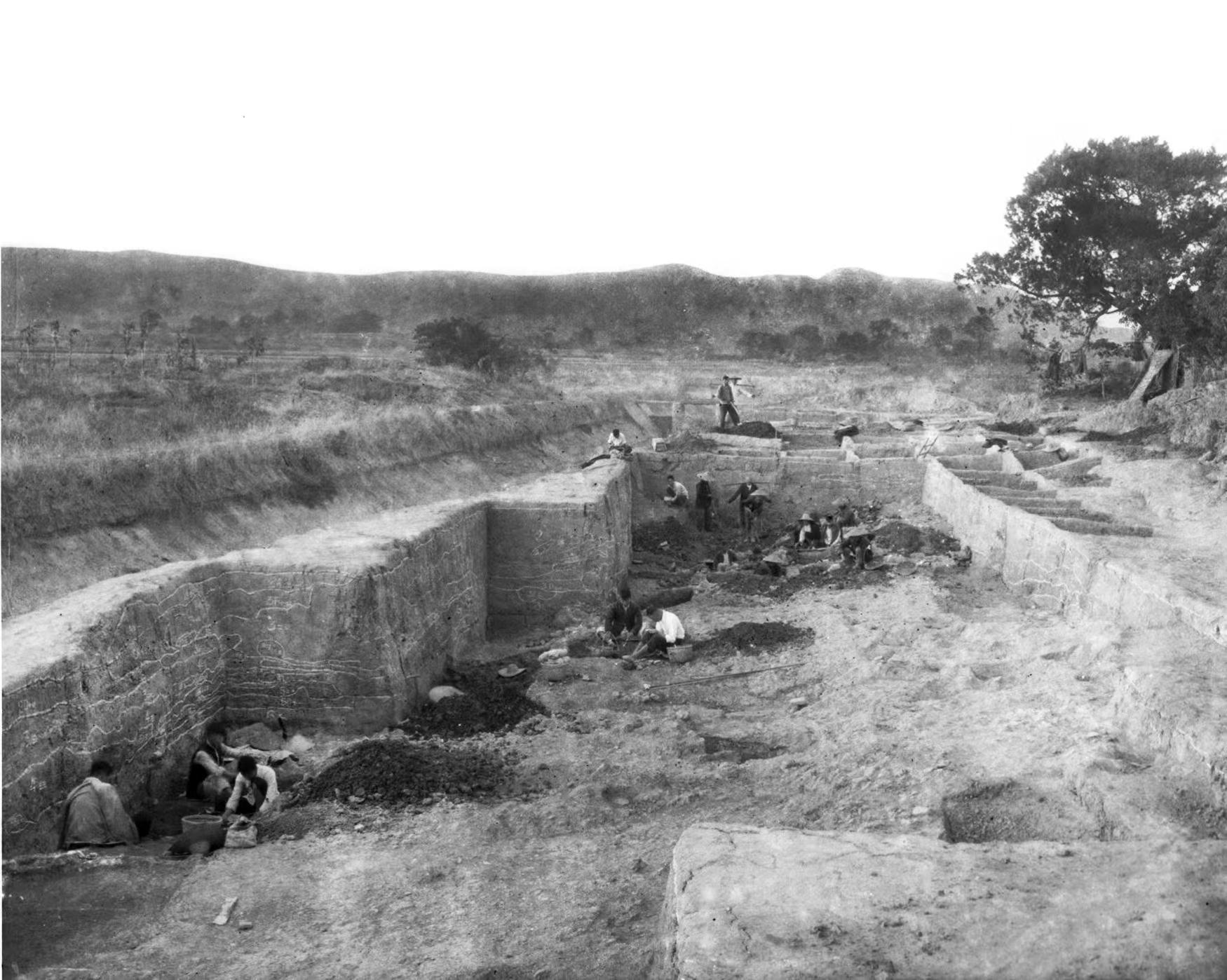 The first archaeological excavation of Qujialing site
Since 2015, in order to cooperate with the construction of Qujialing archaeological site park and achieve academic research goals, Hubei Institute of cultural relics and archaeology, together with Jingmen Museum and Qujialing site protection center, has established a joint archaeological team to carry out long-term and continuous archaeological and research work. Create a new situation for the fourth archaeological work of Qujialing site. By the beginning of 2022, the joint archaeological team of Qujialing site has completed the excavation area of 6100 square meters, the regional systematic investigation of 10 square kilometers, and the archaeological exploration area of 600000 square meters. At this stage, the archaeological work cleared more than 420 sites of various types, mainly tombs, house sites, pottery kilns, ash ditches and pits, as well as a large number of burnt earth relics, as well as a small number of bowls and urn coffin burial groups related to foundation laying activities. The unearthed relics are rich, with more than 1000 complete and restored artifacts, mainly pottery and stone tools. The stone tools are mainly axes, knives, chisels, etc., with a small number of stone sickles, knives and stone tools. Pottery mainly includes tripods, beans, cups, bowls, bowls, pots, pots, jars, jars, plates, and covers, with tripods, bowls, and beans as the bulk, as well as a large number of ceramic spinning wheels and rings.